This is an old revision of the document!
---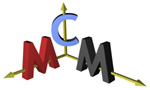 MCM supplemental data
Supplemental data published before 2011 can be found in our archive.
Supplemental data relating to papers published in or after 2011 can be found below:
---
---
---
Related PDB files for: Nat Struct Mol Biol. 2012 Dec;19(12):1338-46. doi: 10.1038/nsmb.2441. Epub 2012 Nov 18. A tightly regulated molecular toggle controls AAA+ disaggregase. Oguchi Y, Kummer E, Seyffer F, Berynskyy M, Anstett B, Zahn R, Wade RC, Mogk A, Bukau B. can be found

clpb_si-c.zip

|here}}|.
---